Well, I have 3 classes and one exam until I can spend a week riding the bike, (Weather allowing), and doing the bits and pieces of projects I still have to work on for classes due immediately after Spring Break! This list includes a presentation on theoretical applications of MRI brain imaging in behavioral studies, a thesis/argument/conclusion paper for philosophy, and of course, work the database for Spinner Saturday!
Another item on my agenda is to do more planning for our May Tour. This is going to be a great Spring Break!


Speaking of Spring, it's often time people start looking for a bike, which brings me to Joan Denizot and Supersized Cycles! Joan is a supporter of my Tour de Cure ride.
From the Supersized Cycles site:

In order to make the biggest contribution possible, we have pledged $25 per bicycle sold from now through July 14, 2007 to our friend and inspiration, The Amazing Shrinking Man, who will ride 100K (or 62 miles) at the Indianapolis Tour de Cure. The Amazing Shrinking Man is truly amazing--he has lost 352 POUNDS in less than two years, and biking has been his trump card as well as his addicition.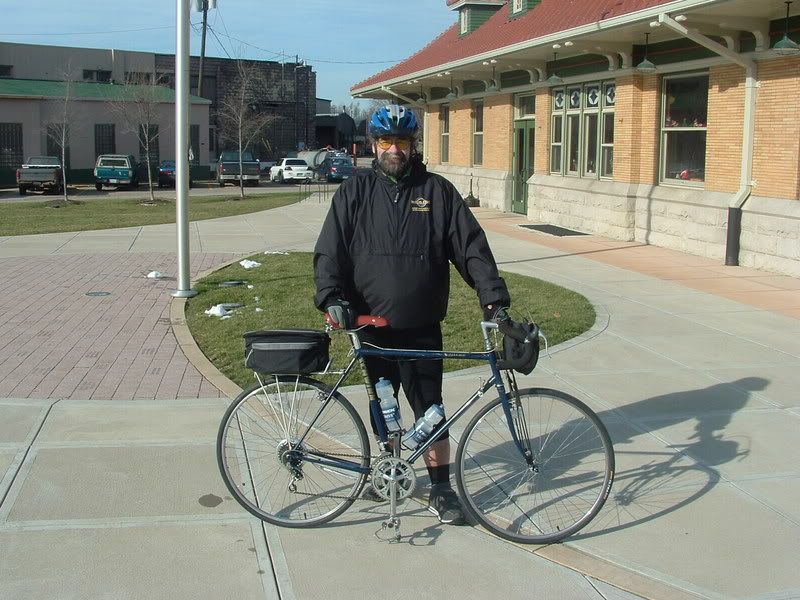 Now, Spring is springing, the weather is getting sweet for most of us this week, so get out there and ride!