Well, here's my annual profile for 2006. I tallied my miles and unfortunately, had overestimated my miles a bit. I thought I was around 4000, but am actually at 3740.2 miles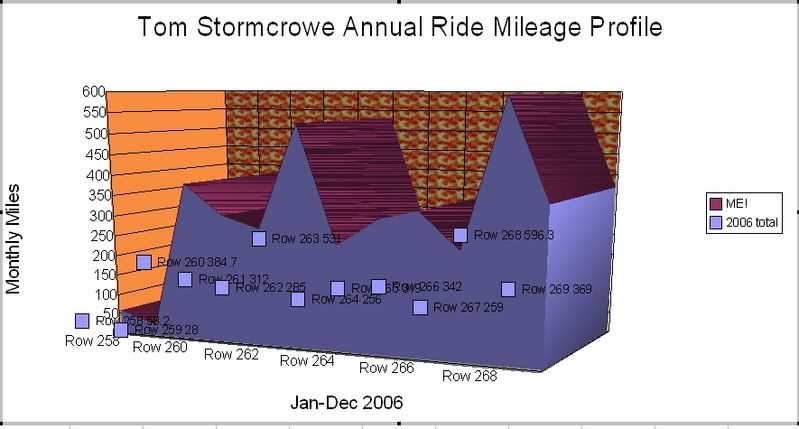 Well, I'll do better next year!
In the meantime, we're less than 200 miles from 40K now and the mileage reports are slowly trickling in.Next year, let's try for 50K!
On other fronts, I am riding in Tour de Cure on July 14th, in Indianapolis. My fundraising goal is $1000.00. Feel free to drop by my Tour de Cure page and think about making a donation to the American Diabetes Association. It's
TAX DEDUCTIBLE
and time is running out for this year if you need a last minute deduction for 2006! Here is my
Tour de Cure
page.