Well, all I can say is that the cycling in Michigan is spectacular! Here are a few highlights of the weekend. First, we stayed at the Old Harbor Inn, in South Haven and it was great! They upgraded us to the top of the food chain to a suite.....it seems the manager reads my blog! We got the best suite in the place, with a 3 acre bed and an in room Jacuzzi for the price of a basic room!
Some of the views from the private balcony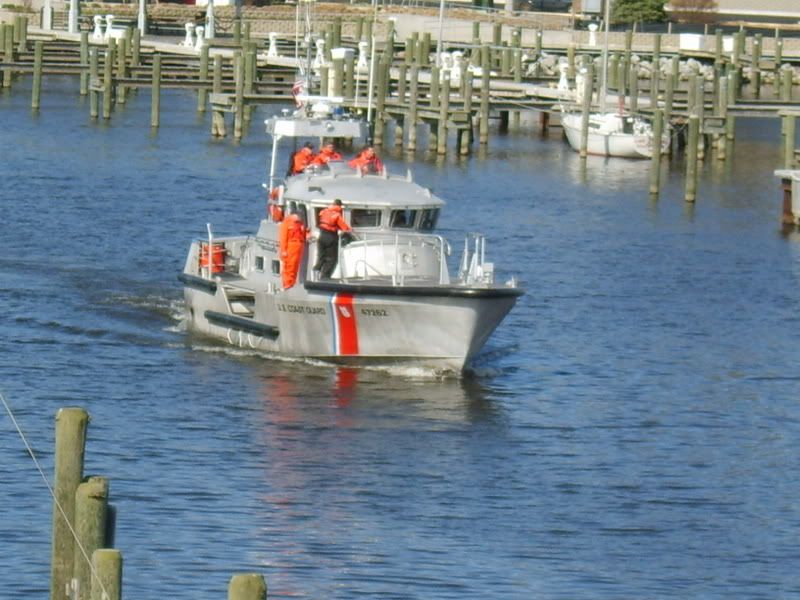 The Barista at Bear Claw Coffee Shop. Great coffee, by the way!
Now, for the cycling! Michigan is Cyclists paradise! The drivers watch for us and the infrastructure is great. We did a lot of riding between South Haven, Saugatuck, Holland and Grand Haven, and the terrain is fairly flat. The weather couldn't have been better, with a daily high around 75℉. We did decide one thing though, we're changing touring plans. We're going to drive up to the UP, and park the van in St Ignace and spend May and June in Michigan up in the UP. There are campsites galore up there and it looks to be fairly cheap. They have State Park and State Forest camping about every 30 or so miles and it sounds like a blast, so we're going to do it!
Holland State Park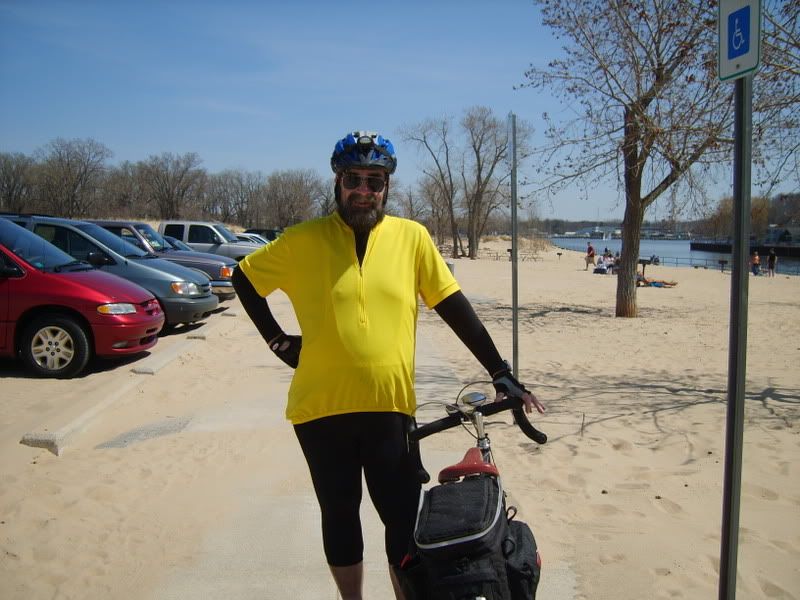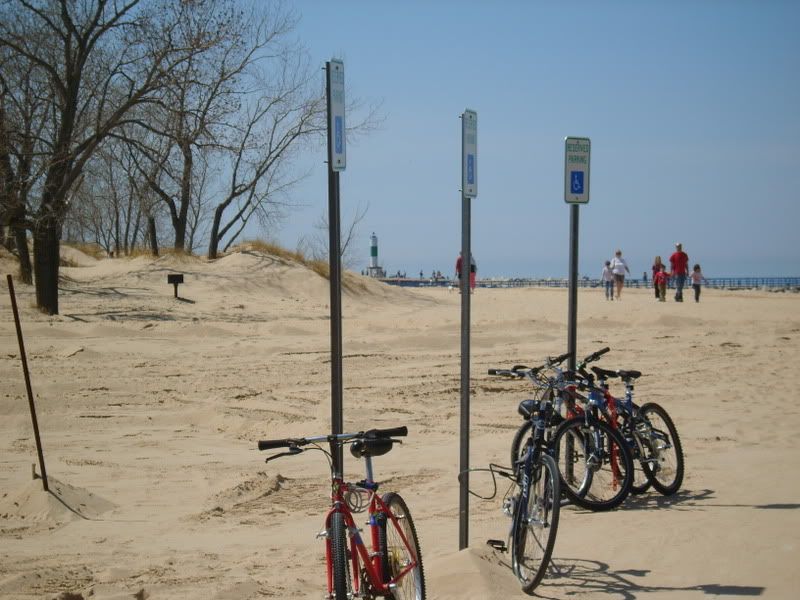 Holland/Grand Haven Pathway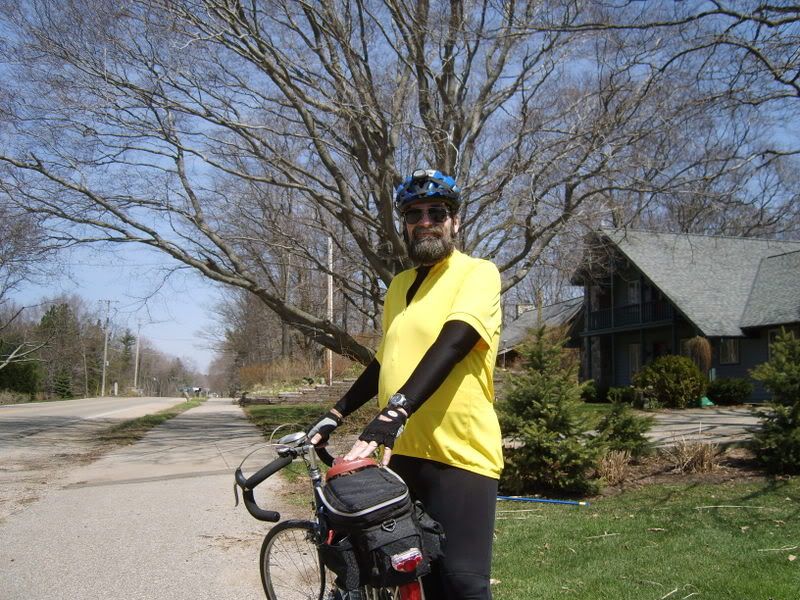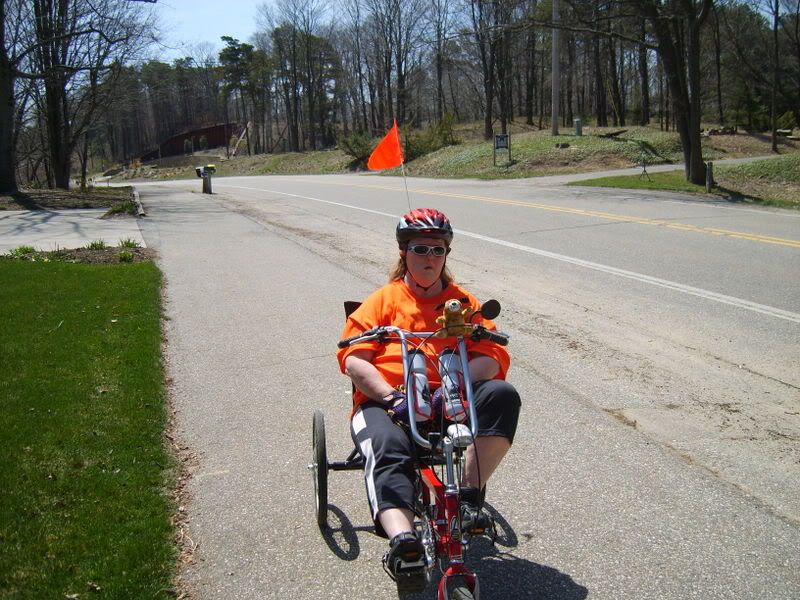 South Haven Beach at Sunset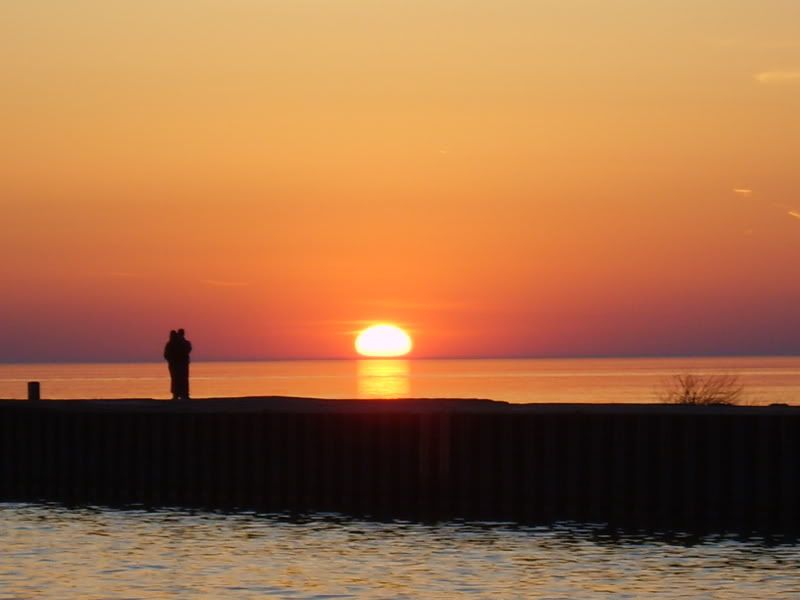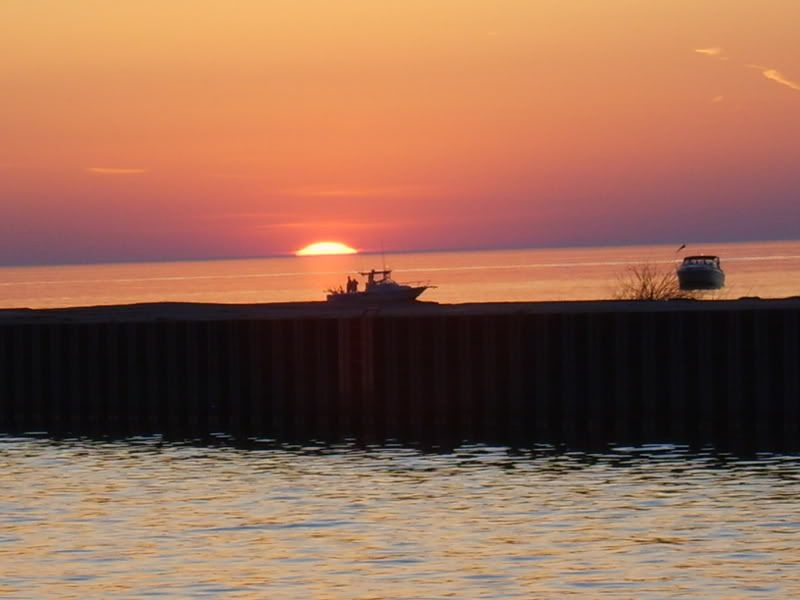 Saugatuck, Michigan: The Keewatin.
This ship was built 4 years before the Titanic, and was in service through the Second World War in passenger service around the Great Lakes. She's a museum now, floating at Red Dock between Saugatuck and Douglas, Michigan. I wis she was open, but the museum doesn't open until after Memorial Day.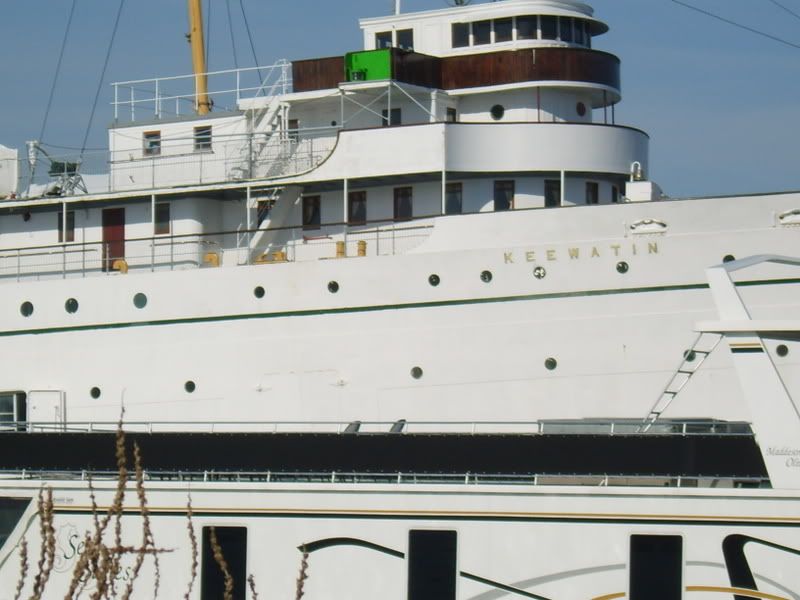 Last but not least; PIE!