Welcome, especially if you are here from Twitter! I am Tom Stormcrowe on the web, and among other things,
I am riding in the Tour de Cure in Indianapolis, Indiana
, see my video above and feel free to visit the Tour de Cure page. The link is right above the banner. Tour de Cure is an event sponsored by the American Diabetes Association.
A Quick synopsis, so my blog in it's current form will be a bit more relevant. I was 581 pounds and wheelchair bound in March 2005. I have lost 352+ pounds since my bariatric surgery and have adopted a much healthier lifestyle. I started this blog for me, primarily, and have continued it in the hope that people realize that obesity CAN be beaten. I used the surgery, as well as bicycling as weight loss tools, and have gone from a wheelchair to an endurance cyclist with a personal best to date of 167 miles in a day (11 1/2 hrs of riding). Change is possible, all you have tyo do is use the tools, whatever they are, and believe in yourself!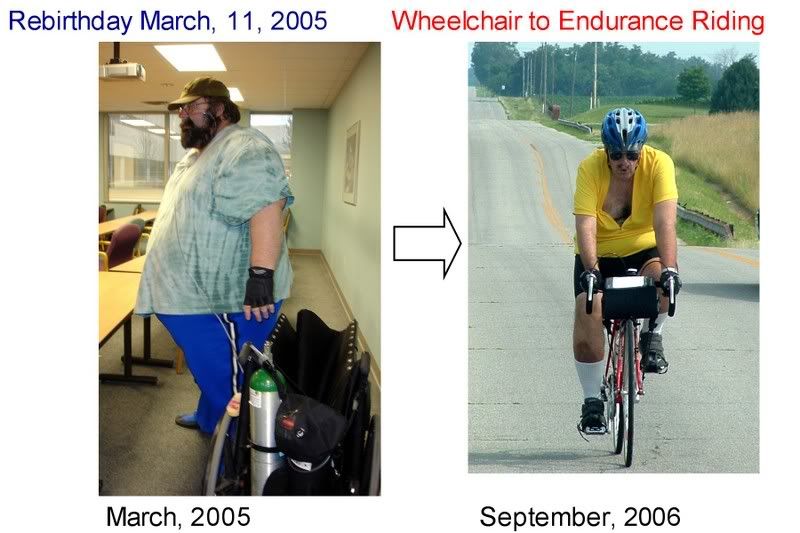 On May 10, my wife and I are going on a bicycle tour as a celebration of my new life. This will be a 660 mile loop in and through Southern Indiana, if you live down that way, keep your eyes open and you may well see us! If you do, give us a wave!