The weather isn't being really cooperative! I no longer have a fat tire bike, it has moved on to another home. I never rode it and nothing worse than a bike that just sits around doing nothing. I was going to ship it to my brother, but it was going to cost almost $600.00 to ship it overseas to SE Asia! It wasn't an expensive bike, only a Royce Union, so shipping a bike worth $25-$50.00 would have been ridiculous!
Well, here are some weather shots from tonight. It's a wee bit on the nasty side. It's just a bit on the snowy side. No riding for me, and it figures.....I was just released to ride! Stuck on the trainer, I guess! We have about 8" on the ground right now, give or take, and are expecting probably another 4-6". If we get it, there'll be over a foot of snow on the ground and the wind is going to be whipping up to around 30-40 mph tomorrow. Snowdrift city!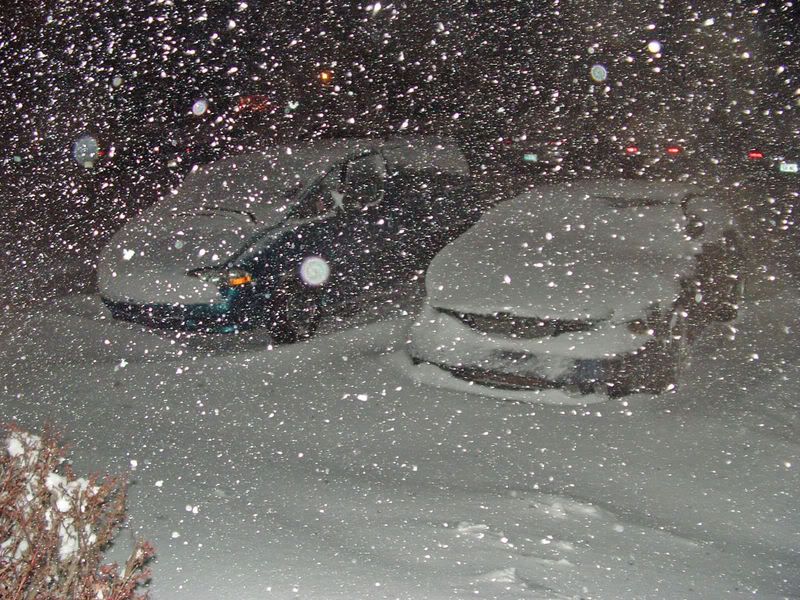 Look at that snow in the air!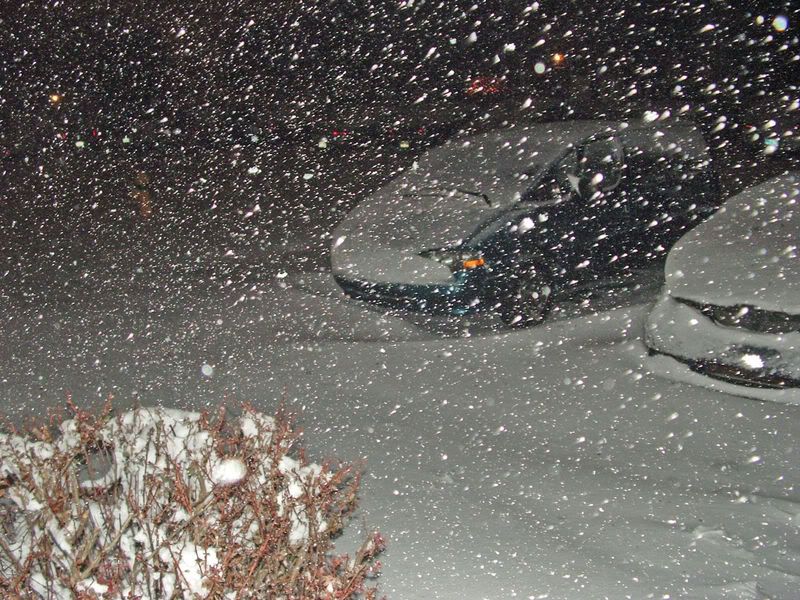 It's beginning to look a lot like Christmas!
As you can see, I have a good reason to ride the trainer! What kind of trainer do I use, you ask? Well, the answer is easy: The
Kurt Kinetic Road Machine
Fluid trainer! Quiet, reliable and gives a great workout!