Now what do I do? There are 2 terrible times in a mans life, one when he fails at a goal, and one when he succeeds. I succeeded at one, a huge one! As you know, I started this crazy journey at 581 pounds. I weighed in today (I haven't been to bed yet). The scale read 199 pounds! I have gone from wearing 8X T shirts to a size Large shirt.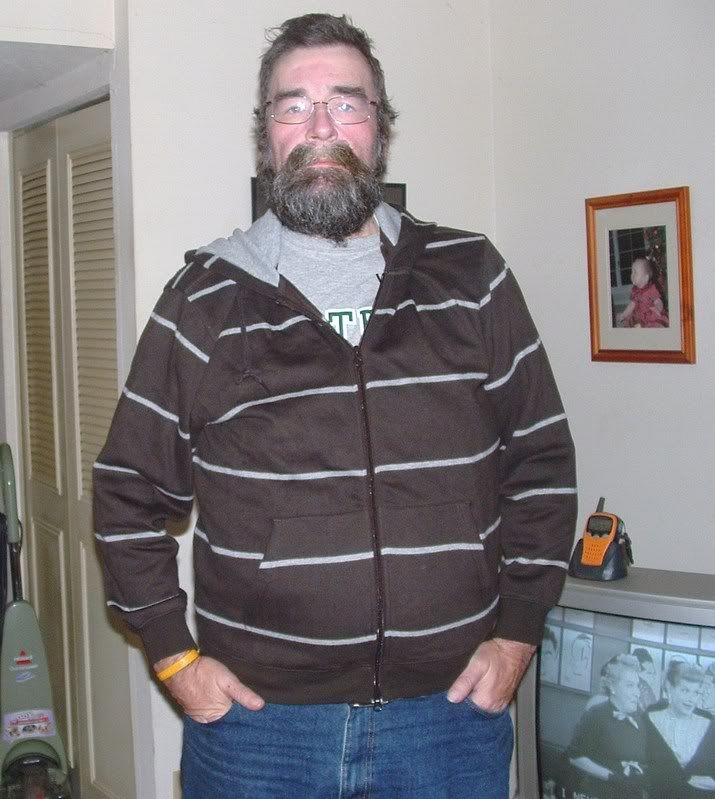 Now, all I have to do is figure out where to go from here. I'm working on a degree in Psychology, that's a major goal. I haven't done a couple of goals yet, though. I haven't done the Triple Century ride yet. That was taken out of the picture last summer when I crashed in may and screwed up my training. I guess that's as good a goal as any.
June 21, 2009, I am going to attempt to ride from lake Michigan to the Ohio River in a day. Big goals give a person the drive to succeed, and that's a pretty ambitious goal. Other than that, I'm going to keep riding my bike and working toward my degree.
Meantime, Happy New Year for 2009!