As I write this, I have to ponder the enormity of what we are doing! I am taking a first time Bicycle tourist on a 720 mile unsupported bike tour! Is that crazy, or what? Below is an approximation of our route, with stops at various towns and State Parks. We'll be doing fundraising for Tour de Cure as well, while we are on the tour, so wish us luck. Whether we collect a penny or not though, this will be a great adventure as well as a mental test!
I don't know whether I'll have internet access or not (and I'm not taking a computer!), and only have minimal cell service, with three little spots on the UP of Michigan where we even have phone service with the cells. We're going to be more or less off the net entirely for a month.
Our Route (As close as I can approximate it!)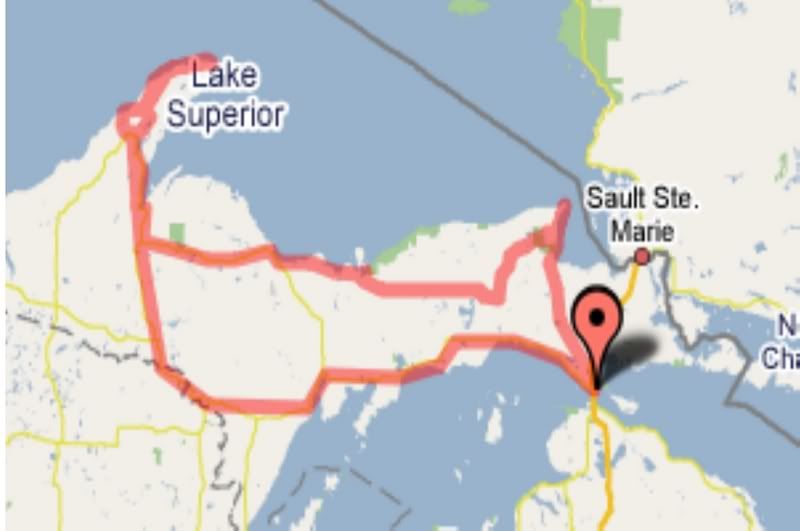 Towns I know we'll be stopping in are
St Ignace
Paradise
Munising
Marquette
Houghton
Copper Harbor
Iron Mountain
Escanaba
Manistique
We'll be gone a month or so, so we'll see you when we get back, with a pocket full of stories and a camera stuffed with pictures!