And here it is, all finished and ready for our trip tomorrow morning for the 4th.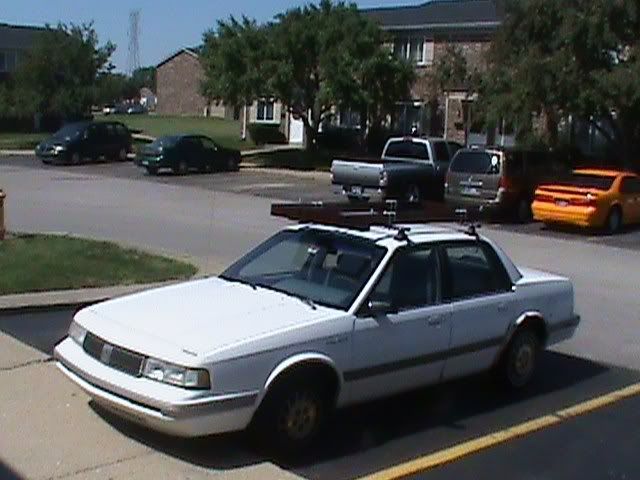 I love the way the Mahogany Stain finish came out. It looks great!
Here is how I have it secured to the load bars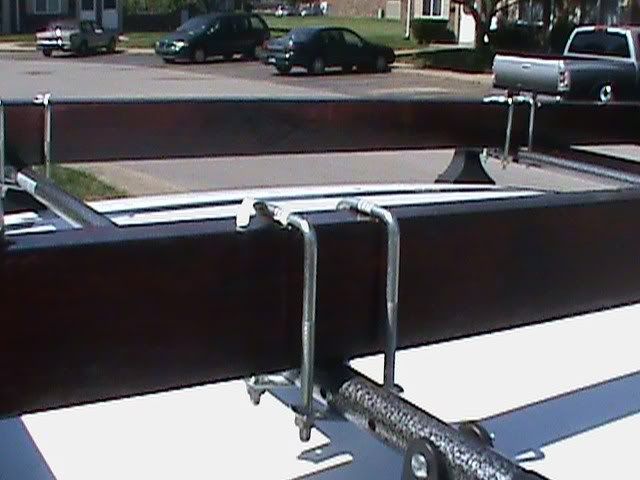 I used dual steel shackle bolts at all 4 corners where it contacts the load bars.
All in all, it's come out a lot nicer than I expected, and about $700 less than a factory made recumbent trike roof rack.